Teach Me, Teacher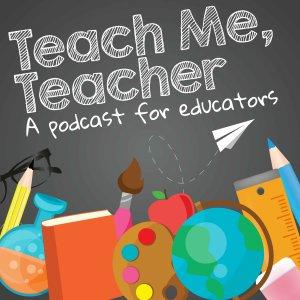 #258 Communication as a form of Care with Josh Monroe (pt.1)
April 11, 2022
Hello everyone! One of the key aspects of being a teacher is being able to communicate well with many people. At times, especially in the classroom, it can feel like there just isn't time to communicate well. We have lessons and tests to do. Papers to grade. Emails to send…
But this isn't something that's complicated. It's not "rocket science." It's a basic need that our classes need to succeed.
To discuss this, I brought on my friend and educator Josh Monroe! Josh's videos about communication have gained him over a million followers on TikTok and his passion for teaching has helped thousands of educators.
In this episode we discuss:
The importance of sharing our educator stories on social media
How Josh grew as an educator, especially with communication
The realization not everything has to be "flashy"
Why communication matter to students
…and so much more! And when you're done with this episode, check out my talk on his podcast!
This episode is sponsored by Heinemann—the leading publisher of professional books and resources for educators—and their new classroom resource, Math by the Book by Sue O'Connell and colleagues.
Math is everywhere—even in great children's books! Teachers and students love a good story. But those stories can also help elementary students make sense of important mathematical concepts.
Math by the Book shows teachers how to use high-quality children's books to teach grade-specific math skills and content. You'll find activities, investigations, and teaching strategies…all paired with lists of carefully chosen K-5 literature.
So, if you're looking for a fresh way to bring math teaching to life in your classroom, visit MathByTheBook.com to download a free sample or order a copy. That's MathByTheBook.com.
---
Download Episode