The SWIB Podcast: Wisconsin Retirement System Insights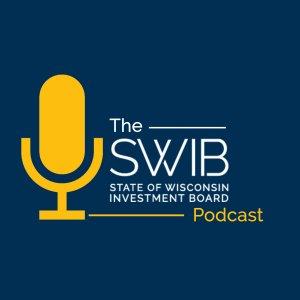 10. SWIB's New Executive Director and CIO Edwin Denson Charts a Steady Course for the WRS
August 25, 2021
Excellence, innovation, integrity, collaboration, and people. Those are the core values at the heart of SWIB's mission to the members of the Wisconsin Retirement System (WRS). Edwin Denson, SWIB's new executive director and chief investment officer, is using those core values to build on SWIB's already strong foundation as one of the country's premier investment managers.
Edwin joined SWIB in 2018 as the managing director of asset and risk allocation, responsible for risk analysis, allocation and oversight, asset allocation, passive portfolio and leverage implementation, macroeconomic analysis, and fund level investment strategies. After arriving at SWIB, Edwin worked to more than double the asset and risk allocation staff to help build out innovative investment strategies for the WRS. In April, the Board of Trustees appointed Edwin to lead SWIB. Now, he is using his wealth of experience in both public and private sector asset management to continue to move the agency forward and deliver results for the WRS. 
In this episode, we will get to know SWIB's new leader a little bit better and hear what's in store under his direction. 
---
Download Episode