The SWIB Podcast: Wisconsin Retirement System Insights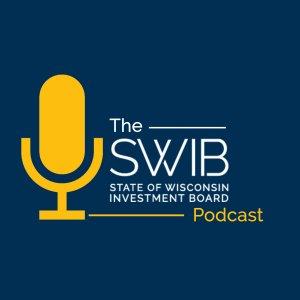 9. Strong Governance Keeps SWIB Positioned for Success, with Board of Trustees Chair David Stein
June 14, 2021
As an institution, SWIB has had to adapt and overcome significant challenges over the last year — among them, frenetic markets, the workplace disruption of the COVID-19 pandemic, and the passing of SWIB's former executive director and chief investment officer David Villa.
But through it all, SWIB has continued to serve members of the Wisconsin Retirement System at a high level, due in large part to the unique governance structure that positions SWIB as a global leader in public pension asset management.
In this episode, we discuss how SWIB's nine-member, independent board of trustees supports the solid foundation of leadership that makes SWIB's success possible with Board of Trustees Chair David Stein. We talk to David about the search for and recent appointment of SWIB's new Executive Director and Chief Investment Officer Edwin Denson, the board's vision for the future, and how strong governance is keeping SWIB well-positioned for the future.
---
Download Episode