The SWIB Podcast: Wisconsin Retirement System Insights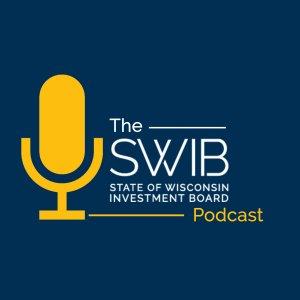 8. Running the Long Race with Derek Drummond, SWIB's Funds Alpha Portfolio Manager
April 08, 2021
Competing under challenging circumstances is nothing new for Derek Drummond. As a triathlete who competes in several events throughout the year, including Madison's Iron Man competition, Derek challenges himself through tough endurance races with hopes of establishing a personal best time. 
Derek's competitive spirit carries over into his work. As SWIB's funds alpha manager, Derek is constantly pushing himself and his team to find investments across traditional and alternative strategies that will benefit the Wisconsin Retirement System and its over 650,000 members. Being an investment professional and a tri-athlete requires the ability to think clearly under pressure, draw on information from past experiences, and excel under difficult and changing conditions.
In this episode, we talk to Derek about just what alpha generation is and why it is important to SWIB's sophisticated investment strategy. We also ask Derek what makes 2021 an interesting investing climate, and what are the largest opportunities and threats he sees on the horizon.
---
Download Episode