The SWIB Podcast: Wisconsin Retirement System Insights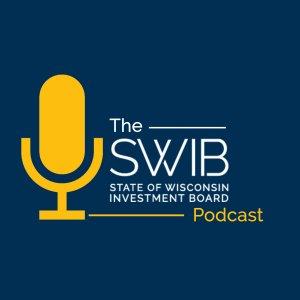 3. Behind the Scenes at SWIB, with Rochelle Klaskin and Mike Jacobs
September 30, 2020
Just like you can't put on a play without stage hands, the portfolio and investment managers at the State of Wisconsin Investment Board are supported by a wide variety of professionals whose behind-the-scenes work is vital to SWIB's mission of generating returns on behalf of the Wisconsin Retirement System and its members.
Whether it's tracking the performance of individual investments, implementing a new investment instrument or settling a trade, the work of these skilled professionals plays an important role in the diverse and robust portfolio that helps SWIB deliver the returns necessary to fully fund the state's pension system.
In this episode, Deputy Executive Director and Chief Administrative Officer Rochelle Klaskin and Agency Business Director Mike Jacobs talk about SWIB's mission and about the work that SWIB's investment services professionals do every day to position SWIB as a leader in asset management.
---
Download Episode