The Gospel of Repentance Ministries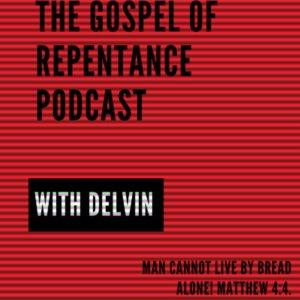 Latest Episodes

January 15, 2019
This matter is monumental! Why? Because it deals with the nature of the atonement. If Jesus died for those who die in unbelief, what benefit did those who perish in sin receive from Christ's death? This is a matter we need to explore carefully.

January 15, 2019
We are in a new year already. This is usually the time many set new goals for their lives. Often times our ideas presume we are going to be around to meet them. How should we approach each day? Should we have an assumptive view that we are going to be ...

December 12, 2018
Seems like an obvious question doesn't it? We all know why Jesus came to the earth, don't we? I know why He came, but for some, they may be confused as to why He came. There is a sole reason why He came. Some there were additional reasons.

November 21, 2018
This is the balance on the subject of God's "Unfairness" regarding the world. We as Christians must defend the character of God with the truthfulness of scripture. Evil men cannot be the one to write the narrative on God's character.

November 21, 2018
Who generally receives the blame for all the evil in the world? Man or God? Evil people blame God because if He is all powerful, He must be asleep at the wheel because He's not stopping anything. In the minds of many God is unfair and unjust.

October 31, 2018
Is it good or bad to be laden with guilt? Is admitting your guilt to someone a sign of weakness or genuine humility? All of us suffer guilt on a regular basis. How we deal with it is the key to our emotional health and well being.

October 31, 2018
Seems like a rhetorical question perhaps? Not to the podcaster. After pondering the matter and reading the scripture carefully the answer became clear to me. I'll share briefly what I learned and hopefully, it will help those of you who hear this episode.

October 10, 2018
God repenting? What a strange idea! Why would God need to repent when He is incapable of doing anything wrong? Why would the Bible even mention God repenting of evil? Hopefully, this podcast will answer the inquiring mind's questions on the matter.

October 10, 2018
To many, it seems weird to say that God hates anything. The fact of the matter is many places in scripture discuss the things and people that God abhors. But what love is so twisted that God would hate it? Tune in to discover what that love is.

October 04, 2018
There are those that say salvation can be lost or given up by the believer. Is this true? If it is, then Christ's atonement was not sufficient to save all who placed their trust in Him to save them. It also means that our salvation ultimately rests on ...