Shut Up I Love It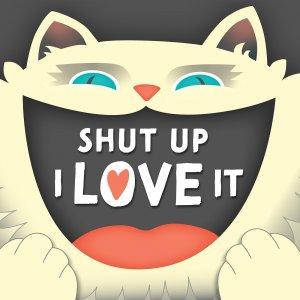 Bonus Episode: Live with Jeff Abraham and Burt Kearns of THE SHOW WON'T GO ON
December 13, 2019
Remember that famous episode of Shut Up I Love It where two dope dudes defended Jerry Lewis's controversial cinema masterpiece "The Day The Clown Cried"? You loved that episode.
Now you want to know more about the dudes, so here we go. Jeff Abraham is a Hollywood publicist and comedy historian. Burt Kearns is a documentary producer and author of the controversial memoir, Tabloid Baby. Both, according to Vanity Fair, are "show business and pop culture savants."
The dudes came together and co-wrote a book called The Show Won't Go On, the first comprehensive study of a bizarre phenomenon: performers who died onstage. Praised by Vanity Fair as "absorbing," by Vanish magazine as "incredibly compelling" and by Richard Lewis as "a great read," The Show Won't Go On was named by Playbill as one of the best books of 2019. Sick.
Listen to this bonus episode recorded live at Stories Books And Cafe in Echo Park, Los Angeles - and go read a book, any book, but really, you should mainly read The Show Won't Go On. Okay bye!
---
Download Episode