Shut Up I Love It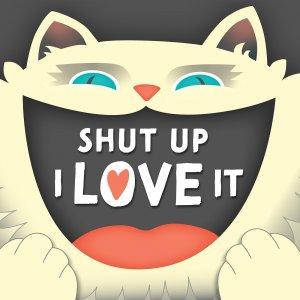 EP 21 - BECAUSE I SAID SO with Shawn Tina Willis
November 26, 2019
In this Thanksgiving episode, writer Shawn Tina Willis sits down with Sasha and Steven to defend BECAUSE I SAID SO (2007), a sweet Caucasian fantasy starring Diane Keaton, Mandy Moore, Lauren Graham and Tom Everett Scott.
Is Gabriel Macht, who portrays the sensitive-tender-musician-artist-magician, a goddamn foreigner? Does he have a boner for Diane Keaton (and who doesn't)? And does Shawn agree with Sasha's hypothetical choice of "Johnny in the streets, Jason in the sheets"? Listen to find out.
Later, Sasha and Steven recommend two films: the Buster Keaton 1928 vehicle STEAMBOAT BILL, JR. and Andrew Haworth's directorial debut PARTY CREW.
Email us at shutupiloveitpodcast@gmail.com with comments. Twitter: @shutupiloveit1 Facebook: https://www.facebook.com/shutupiloveit
---
Download Episode