Shenk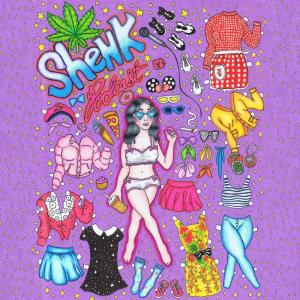 Lip Piercings, Facials, Fortnight & 69-ing W/Comedians Kimberly Congdon & Luis J. Gomez
December 12, 2018
Comedian Sara Weinshenk sits down W/Comedians Kimberly Congdon & Luis J. Gomez. They start the episode w/a fight that started at their facialist's office, then we talk Fortnight, 69ing, edible underwear and everything in between.
Follow Kimberly Congdon on Twitter/Instagram:  @kimberlycongdon/@kimcongdon
Follow Luis J Gomez on Twitter/Instagram : @Luisjgomez / @gomezcomesy
Subscribe, Rate & Review on iTunes!
Follow Sara Weinshenk @princessshenk.
Email all fashion/guest related questions to shenk.pod@gmail.com
Brought to you by:
@kushqueenshop/ www.kushqueen.shop (DISCOUNT CODE: Shenk 15% off)
@smokedhoney / smokedhoneyca.com