Shenk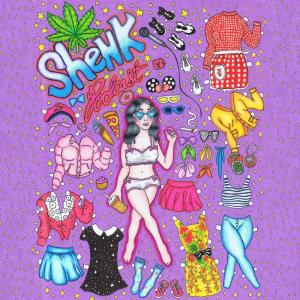 Behind The Shenk (Intro)
June 07, 2018
Comedian Sara Weinshenk introduces her new podcast Shenk. Sara explains the concept behind her new podcast. The show will include interviews with comedians, musicians and artists - it will also explore Sara's love for fashion, food and cannabis. To reach out to Sara for advice or interview/show suggestions listeners can email shenk.pod@gmail.com In this episode Shenk discusses her love of Tate's cookies, Celebrate Bella's crema elegante CBD moisturizer and Illumimatus pre-roll joints.
Cover Art by: Adriel Restrepo - Intro Song by: Austin Brown
Subscribe, Rate & Review on iTunes - Follow Sara on Twitter for show dates @princessshenk - Instagram @princessshenk.