Seek The Joy Podcast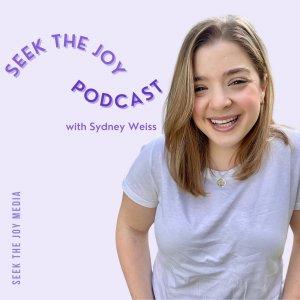 *BEST OF EPISODE* Human Design: The Ultimate Permission to be You with Kelsey Abbott
November 09, 2021
Kelsey Abbott, an intuitive Human Design Reader, a Certified Professional Coach, Instigator of Joy and the host of the Find Your Awesome podcast joins Sydney for a conversation on Human Design and why it gives us the ultimate permission to be ourselves. 

This episode originally aired on February 2, 2021, and we can't wait to share it with you again! 

Kelsey shares her journey to Human Design, how it gave her the ultimate permission to be herself, and the moment she felt truly seen. We chat about taking care of our own energy so that we show up as our most sparkly selves, and why all of our gifts are for owning and sharing. Plus, we dive into my chart and Kelsey gives me the most beautiful Human Design reading, we share about the magic of the in-between moments, her biggest dream, and so much more.

To connect with Kelsey and learn more visit her website www.kelseyabbott.com on YouTube here you can find The Find Your Awesome Podcast here and book a Human Design reading here

Links & Sponsors: 

Thank you to today's sponsor, Better Help. We want you to be able to live a happier, more joyful, and ease filled life, and I'm excited to share that as a listener of Seek The Joy Podcast, you will you get 10% off your first month by going to betterhelp.com/seekthejoy. 

Seek The Joy MERCH is here! Check out our fav new designs here  

Subscribe to our Newsletter! seekthejoypodcast.com/subscribe. You won't regret it.
---
Download Episode