Seek The Joy Podcast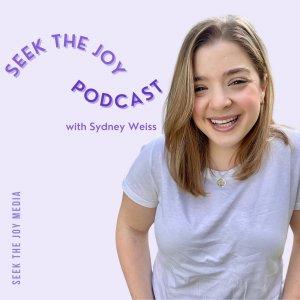 *BEST OF EPISODE* MindTravel: Creating a Soundtrack for Expression, Transformation and Celebration with Murray Hidary
October 19, 2021
Murray Hidary, a multi-disciplinary artist, tech pioneer, composer, and the Founder of MindTravel joins Sydney for a conversation on music as a powerful language for expression, healing, and emotion, and how he's moving people to greater purpose in their lives through music

This episode originally aired on June 9, 2020, and we're so excited to share it with you again! 

We chat about Murray's journey with music, MindTravel, the inspiration behind this transformative immersive musical experience, and the deeper levels of consciousness he's been able to tap into through this practice.

Plus, Murray shares his insights from quarantine, his top tips for connecting your passion with your purpose, the most impactful lessons he's taken from music, how to hold space for our emotions, and so much more!

To learn more about Murray visit his website www.murrayhidary.com and to learn more about MindTravel visit their website www.mindtravel.com and on Facebook @mindtravelmusic Twitter @murrayhidary Instagram @mindtravelmusic @murrayhidary

Links & Sponsors: 

Thank you to today's sponsor, Better Help. We want you to be able to live a happier, more joyful, and ease filled life, and I'm excited to share that as a listener of Seek The Joy Podcast, you will you get 10% off your first month by going to betterhelp.com/seekthejoy. 

Seek The Joy MERCH is here! Check out our fav new designs here  

Subscribe to our Newsletter! seekthejoypodcast.com/subscribe. You won't regret it.
---
Download Episode