Seek The Joy Podcast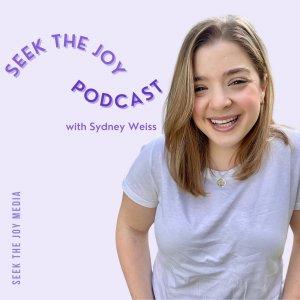 *BEST OF EPISODE* The Wisdom of this Moment with Intuitive Medium Amy White
October 12, 2021
Amy White, International Best-Selling Author, highly sought after speaker, and Intuitive Medium on a mission to help individuals heal the past, discover personal truths, and thrive, joins Sydney for a conversation on the wisdom of this moment and the gifts of the global pause we've all been experiencing. 

This episode originally aired on October 15, 2020 and we're so excited to share it with you again! 

Amy shares how she became an Intuitive Medium, her advice for anyone that wants to begin working with their intuition, learning to trust ourselves by reconnecting back to our body, and coming back into alignment with the wholeness of who we are. Amy shares the wisdom of this moment and the gifts of this global pause, the word of this moment, and why we're all beginners right now.

Plus, Amy shares shares her work channeling the Greater Consciousness, how this collective group of energies presents itself, the role of boundaries in her work as both an intuitive and medium, her biggest dream, and so much more!

To connect with Amy and learn more about her work visit her website www.amywhite.co and on Instagram @mzamywhite and you can find her book Closer to Paradise: A Mother's Journey through Crisis and Healing here

Links & Sponsors: 

Thank you to today's sponsor, Better Help. We want you to be able to live a happier, more joyful, and ease filled life, and I'm excited to share that as a listener of Seek The Joy Podcast, you will you get 10% off your first month by going to betterhelp.com/seekthejoy. 

Seek The Joy MERCH is here! Check out our fav new designs here  

Subscribe to our Newsletter! seekthejoypodcast.com/subscribe. You won't regret it.
---
Download Episode