SECTION 9 Cyber Security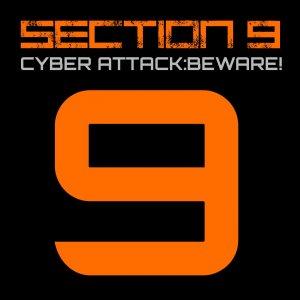 Latest Episodes

May 27, 2019
I finally took a look at the Verizon Data Breach Report. If you haven't read it, do it now. This report helps you understand how the hackers are getting in. You need to know how they get in if you want to plan for prevention and detection.

May 20, 2019
With the help of Automox, we survived patch Tuesday. We know all of our Windows systems are patched. This process wasn't seamless. It required a few more mouse clicks than we expected. I'll take a few more mouse clicks over manually patching any day.

May 13, 2019
Automox is a cross platform patch and configuration management solution. This thing is awesome. We patched an Ubuntu workstation and 3 Windows 10 systems. We even installed notepad++ on a couple of Windows 10 systems. All this was done from Automox.

May 06, 2019
The first three critical security controls might seem simple, but they're not. For those that have a hand full of devices, they can be simple. For those that have more than a hand full, they can be difficult to implement.

April 29, 2019
As the title says, we've come up with a security program that works for everyone. For some, this is it. For others, this is a place to start. We're basing this on the first three CIS controls. We're also using the new implementation groups in version 7.

April 22, 2019
Time to take a look at our Virtualization options. It's a choice between Proxmox or ESXi.We don't need anything fancy. We're simple people. We still need to test them to make sure they work. Before we can test anything, we need to clean up the network. Th

April 15, 2019
Time to clean up the network. Not as simple as I thought it would be. We talk about the issues I had and the changes I made. We can't do any testing until the network is cleaned up.

April 08, 2019
We figured out two step verification. Well, sort of. At least we know the difference between two factor authentication and two step verification. Sometimes all it takes is a quick review of the options. CORRECTION In this episode I said Paul Asadoorian

April 01, 2019
We're working on a better process for securely accessing our Gmail or Google account. We've got 2-step verification with our phone. That works great, but now we have a new problem. What happens when we lose our phone? How do we access our Gmail?

March 25, 2019
We just learned that we're paying too much for our DigitalOcean servers. Unfortunately there's no simple fix. These are authoritative DNS servers for section9.us. We can't just delete them and create new, cheaper versions. Changes to complex, interconnect