Scared Shirtless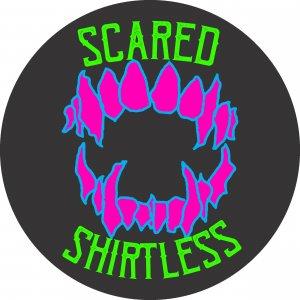 Latest Episodes

August 19, 2021
A special message from our Executive Producer welcoming back the citizens of Greenville, as we bring The Steward's Saga to a close.

April 07, 2020
Investigator Svenson, The Steward and Mister Klutz leave The Chain. The citizens of Greenville rally to demand justice from The Steward. Miss Stone asks an important question.Special Guests:Erik F

March 16, 2020
After an arduous trial in the kitchen of The Chain, as well as the difficult day's events, pancakes are brought forth by the Shopkeep. The Dame meets The Spy. Svenson and Klutz discuss what needs to

March 10, 2020
The Steward decides. Klutz is exhausted by the recent events that have plagued Greenville. The Investigator needs pancakes. Shopkeep is concerned.Special Guest: Erik Ferris of Massive Hitbox as In

March 03, 2020
The Steward brings everyone together. Klutz must determine the fate of his beloved Shop Local Council, as The Seven's true colours are revealed.Special Guests this episode:Erik Ferris of Massive Hi

February 25, 2020
This week's episode is postponed due to technical difficulties - but wait! What's this? We've uncovered a message from our founder. Give it a listen with our sincerest and most grateful thanks.What

February 18, 2020
Klutz and Svenson return to the park to find The Steward. The Children are sent home. Svenson looks for answers, and Mister Klutz has his say.

February 11, 2020
Mister Knives gets his revenge, Mister Flowers' crops help themselves, and The Dame warns Svenson about an excess of quiet. Meanwhile, the Children give a concert to The Steward.Special Guests:Erik

February 04, 2020
Miss Songs' Students prepare for their concert in the middle of town. Meanwhile, Mister Silver's prepper group begins to wonder just how "safe" The Safe truly is. Miss Scars teaches them all a lesso

January 28, 2020
Miss Songs and her perfect students prepare for the concert she has been planning for weeks. The tuning fork reveals more than she anticipated. Greggory takes charge.Meanwhile, Investigator Svenson