San Dimas Today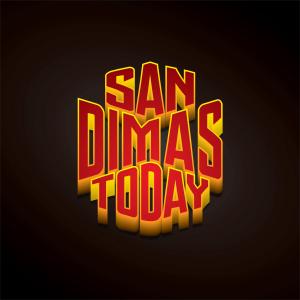 Latest Episodes

July 08, 2020
Shaw and a Baby! Somoan Soccer Dancing! Mr. Nobody (again)!

July 01, 2020
The guys say goodbye to Brian, have a Belgian Ale with Nobody, and celebrate an upgraded Shaw.

June 24, 2020
To celebrate the announcement of a four-issue comic prequel to Face the Music, the guys reshare their interview with Evan Dorkin.

June 17, 2020
A handful of Face The Music rumors and notes before diving into Fast and Furious 6 where they dream of a Han/Giselle food/murder travelogue.

June 11, 2020
Unable to contain their excitement, the guys talk a little more about the trailer, cast news, and uncover a major spoiler.

June 10, 2020
The guys celebrate Bill & Ted Day by dissecting the first teaser trailer for Face the Music and speculate as to what certain shots mean.

May 20, 2020
San Dimas Today continue their love affair with The Fast and The Furious. This episode, they dive into Fast 5 with longtime friend and car guru, Brian Stearman.

May 13, 2020
Kelly and Jason watch Fast and Furious and it all starts to come together.

May 06, 2020
Shockingly devoted Fast and Furious enthusiast Jasmin Kaset joins Kelly and Jason on their journey through every film in the Fast and Furious franchise.

April 29, 2020
Jason and Kelly discuss the not at all disappointing or confounding 2 Fast 2 Furious, which is the perfect sequel, and seems to have worked out just as the studio had hoped.