Safe Space Radio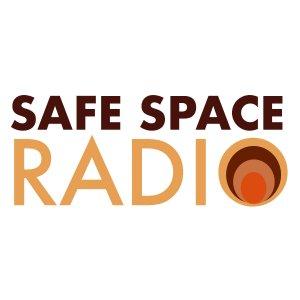 Latest Episodes

October 02, 2020
"What if global warming isn't only a crisis. What if it's our best chance to build a better world?" Naomi Klein Reports of wildfires, hurricanes, and extinctions are frightening, yet we rarely hear people talking about the mental health impact of these...

October 02, 2020
"Only in the agony of parting do we look into the depths of love." George Eliot This hour-long show is about the mental health benefits and challenges of saying a good goodbye at the end of life. Through stories,

October 02, 2020
Courage is the choice to act even when we feel afraid. It forces us to confront fear, shame, and stigma—and to feel our own strength. This hour-long show is about how accessing our own courage also supports our mental health and well-being,

October 02, 2020
[rcontainer][powerpress][resources][survey][/rcontainer]The experience of violence is shaped by shame and silence. We'll hear stories about how silence and shame define the experience of violence for everyone involved: the victim,

May 20, 2019
Many white parents have never learned how to talk about race and racism with their kids. Silence perpetuates racism—but it can be hard to know how to start. This hour-long program is about talking to white kids about race and racism: how white parents,...

May 06, 2019
This hour-long program is about asking for help: why it's so hard to admit when we need something from another person, and the surprising effects that sharing our vulnerability can have on our mental health.

May 01, 2019
We all make mistakes. Knowing how to mend our relationships is vital to the mental health of our families and communities. This episode is an exploration of apologies: why saying "I'm sorry" can be difficult,

December 26, 2016
For the final show of 2016 and this season of Saf…