The Leap of Faith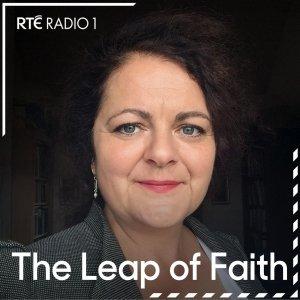 Latest Episodes

April 07, 2023
We are joined by Amy-Jill Levine, Peter Admirand, Helen Bond and Peter Keenan to reflect on the Jewish foundations of the Easter Story and ask how it can be interpreted in ways that combat anti-semiti

December 25, 2022
Siobhn Garrigan brings festive joy, musical treats and plenty of inspiration, in the company of a variety of guests on this Christmas morning.

December 23, 2022
Christmas reflections from Brother Richard Hendrick, author of 'Still Points: A Guide to Living the Mindful Meditative Way', published by Hachette Ireland. There's a festive treat from St Mary's Pro-C

December 16, 2022
As the centenary of composer Fintan O'Carroll's birth is celebrated, his son, Kevin, reflects on his legacy, and 'Through Her Eyes', Clodagh Finn's latest book, features some of the most extraordinary

December 09, 2022
As the Government prepares for an inquiry into the handling of historical abuse allegations in several schools run by the Spiritan order, Colm O'Gorman, founder of 'One in Four' and Diarmuid Martin,

December 02, 2022
Siobhan Garrigan is in the company of writer and documentary-maker Manchn Magan, exploring his new book 'Listen to the Land Speak: A journey into the wisdom of what lies beneath us' and how the divin

November 25, 2022
What is it like living as a Muslim in Ireland? Consultant Paediatrician Dr Rizwan Khan and Fahmeeda Naheed, a member of An Garda Sochna, share their experiences. We also hear from the stars of 'The

November 18, 2022
We hear about practical measures which parishes and communities can undertake to tackle the environmental crisis. We also take a look at two books: 'The Parish as Oasis: An Introduction to Practical E

November 11, 2022
We hear from two new bishops of Galway - Michael Burrows from the Church of Ireland and Michael Duignan from the Catholic Church. Recently retired presenter of 'Beyond Belief' on BBC Radio 4, Ernie Re

October 28, 2022
Award winning writer and playwright, Michael Harding, shares confessions of love and regret and explains why his latest book is a celebration of failure.