Reimagine Medicine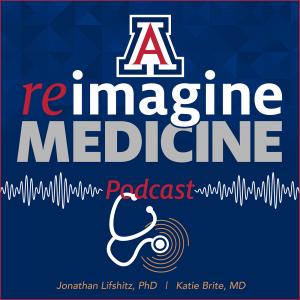 Episode 11 – MedTech: The Role that Big Data, AI and Machine Learning Play in Precision Medicine
March 26, 2020
Precision medicine takes a big-data approach to disease prediction, prevention, detection and treatment designed to benefit both individual health and public health.
The promise of precision medicine is to enhance our knowledge of disease and identify treatment as well as medication that is best-suited to the patient.
Advancements in technology are rapidly expanding the possibilities. In this episode, we are exploring the role that big data, machine learning and AI play in precision medicine.
Episode guests: Will Heise, MD, Hamed Abbaszadegan, MD, MBA, FACP
Hosted by: Jonathan Lifshitz, PhD and Katie Brite, MD
---
Download Episode