Real Estate Disruptors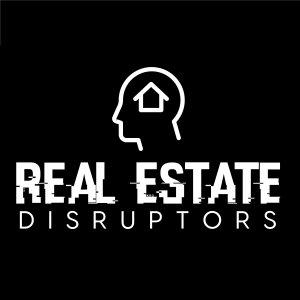 $100,000+ per Month Working 5 Hours per Week. Terry Thayer Shares How He Went From Contractor to Building a Real Estate Empire.
February 04, 2021
Terry Thayer talks about starting off working for his dad, starting a construction company, and getting into flips and buy and holds. Lost everything in 2008, and started anew in 2012. Terry builds, flips, builds, and finally wholesales.

Video Replay of Interview with Terry Thayer

Sign up for our free wholesaling course: http://www.disruptorsu.com

Want to close more deals without spending any more money? Go to https://www.disruptors.com

Follow me on IG: https://www.instagram.com/steve.trang

SHOW-NOTES-100000-_mo-Working-5-hrs_wk.-Terry-Thayer-on-How-He-Went-From-Contractor-to-Real-Estate-Empire.Download

SHOW NOTES

$100,000+ /mo Working 5 hrs/wk. Terry Thayer on How He Went From Contractor to Real Estate Empire

With Terry Thayer, TAB

February 3, 2021

About Terry Thayer

Terry Thayer is a recovered general contractor who used to burn the candle until it was a molten puddle of wax. He managed crews of carpenters, drywallers, plumbers, etc. and had to take up any slack they left behind. Until one time at a seminar he attended opened his eyes to the world of systems.

Terry promptly went home, fired his crews, and spent the next few months building a real estate business based heavily on systems. What he couldn't find from someone else, he put his head down and figured out himself. Now he manages his business from afar, with a heavy emphasis on training and practicing for his employees. Even his hiring process is highly automated and systematized, reducing his time to hire a new employee to two hours.

Terry also created the TAB (The Absolute Best) Retreat, a networking and educational event for entrepreneurs looking to improve their businesses and their lives.

Connect with Terry on Instagram at @terrythayerii or Facebook at terrydthayerii. You can find more information on the TAB Retreat at www.tabretreat.com.

Show Notes

Terry shares his history with Steve about how he went from working 70-80 hour weeks to just 5 hours, and most of that is training with his employees. He explains his epiphany and development of systems which permit him to make six figures a month while only working less than a standard work day.

Top 5 Takeaways from Terry:

5. Life is too short to do everything yourself.

4. One of the best ways to find properties for sale is to ask neighbors in the area where you have a house. Often they can point you to a homeowner who may want to sell.

3. It's OK to take a day off. You're not weak if you do that, but have your systems in place so that your business can run with you not there.
---
Download Episode