Real Estate Disruptors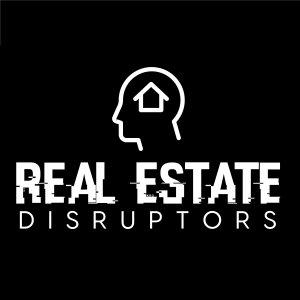 Brett Snodgrass & Brian Snider Share How Brett Was Able to Step Out of a 300 Deals a Year Business Without Skipping a Beat
November 06, 2020
Brett Snodgrass & Brian Snider talk about how they got started in real estate, partnering up, finding their true purposes, and Brett eventually stepping out of the company and into the owner's box.

Video Replay of Interview with Brett Snodgrass & Brian Snider

Buy our Perfect Seller Appointment Checklist. https://www.disruptors.com/checklist

Want to close more deals without spending any more money? Go to https://www.disruptors.com

Follow me on IG: https://www.instagram.com/steve.trang

SHOW-NOTES-Brett-Brian-Share-How-Brett-Stepped-Out-of-a-300-Deals-a-Year-Business-Without-Skipping-a-BeatDownload

SHOW NOTES

Brett & Brian Share How Brett Stepped Out of a 300 Deals a Year Business Without Skipping a Beat

With Brett Snodgrass and Brian Snider, Simple Wholesaling

November 4, 2020

About Brett Snodgrass and Brian Snider

Brett Snodgrass is a former college basketball player and teacher who started wholesaling houses in 2007 by buying houses off eBay in Ohio. The only odd thing was that Brett lived in Indianapolis, IN. He eventually decided to move the business to Indianapolis permanently, founding Simple Wholesaling and leaving the Ohio markets. Brett is a big proponent of education and constantly improving yourself and your team.

Brett continued to build his business, eventually hiring his friend Brian Snider three years ago to help him run the business. This partnership has allowed Brett to concentrate on his passion, education and content creation.

Brian Snider was a teacher for 14 years and on a career path to become a principal when he decided he did not want to run a school. He joined Brett about three years ago and the two worked together to build Simple Wholesaling. He moved up rapidly through various positions to the Integrator/COO position.

Today Brett has moved out of daily operations altogether and into the Owner's Box, still involved with the business but in a new oversight role, content creator with their podcasts (The Real Estate Investing with a Purpose podcast and the local market The Indy Investor Pod).

Brian has stepped into the Visionary/CEO position and is continuing to grow and expand Simple Wholesaling, adding services and expanding their real estate investor education programs.

Connect with or find more information about Brett and Brian at www.simplewholesaling.com, brett@simplewholesaling.com, or brian@simplewholesaling.com.

Show Notes

Brett and Brian join Steve to explain how they expanded Brett's company, the systems and organization Brian helped install, and how Brett has now stepped away from the company and fully into the Owner's Box with Brian taking the reins and continuing their expansion.
---
Download Episode