Real Estate Disruptors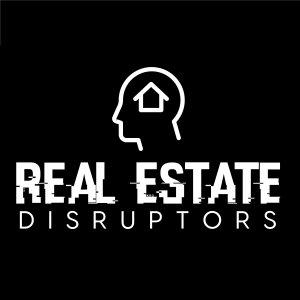 Amy Ransdell Shares How She's Building Her Real Estate Empire in Atlanta, GA
October 15, 2020
Amy Ransdell talks about how she started in real estate by negotiation short sales, become a licensed real estate agent, and ultimately becoming a sophisticated real estate investor.

She also shares what kind of mindset you need to have to succeed in real estate and how getting licensed in real estate adds hundreds of thousands in revenue.

Video Replay of Interview with Amy Ransdell

Start Your Real Estate Disruptors Journey by visiting http://www.realestatedisruptors.com

SHOW-NOTES-Amy-Ransdell-Shares-How-Shes-Steadily-Building-Her-Real-Estate-Empire-In-Atlanta-1Download

SHOW NOTESAmy Ransdell Shares How She's Steadily Building Her Real Estate Empire in Atlanta

With Amy Ransdell, Real Estate Broker with Powerhouse Real Estate

Oct. 14, 2020

About Amy RansdellAmy Ransdell is a Real Estate Broker with Powerhouse Real Estate inAtlanta, Georgia, the Founder/CEO of TheCollectiveRise Cam, the CMOwith REVAGlobal Real Estate Virtual Assistants, the Owner andAcquisitions & Marketing Director with VIA Real Estate LLC and AtlantaProperty Partners, and a Certified Investment Property Expert (CIPE)with Keys2Closing ~ RE Defined.

Amy is a transformation coach, an active real estate investor, real estateinvestment mentor, real estate agent coach, investment strategist,licensed real estate broker, brokerage owner, speaker, and marketinglead for multiple companies.Connect with or find more information about Amy atfacebook.com/artist.amy,linkedin.com/in/amy-ransdell-realtor-atlanta,instagram.com/amyransdell_bepowerhouse, or bepowerhouse.com

Show NotesSteve and Amy discuss her career in building her real estate empire, her passion for mentoring and education, Neuro-Linguistic Programming and how you can use it to improve your business and your life, and truly becoming an entrepreneur.Top 5 Takeaways from Amy Randsell:

5. Be at cause with your business, which means being in control of events, properties, and all other aspects of your investment company. The more you are in control, the fewer mistakes and emergencies you will experience and the less stress you will experience.

4. You need to know your numbers. If you're not looking at your numbers, you will be wasting time and money.

3. Becoming an entrepreneur from a solopreneur is moving from being the one responsible for doing everything to hiring good people, training them well, watching the numbers and having the business running so that it can function even if you're not there.

2. Investors should add a licensed realtor to their team. The training and perspective of a realtor is very different from that of an investor, so they approach properties from different viewpoints.
---
Download Episode