Real Estate Disruptors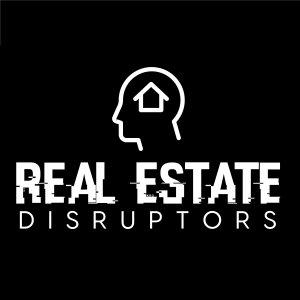 $800k Profit on One Flip? Tucker Merrihew Shares How He's Flipped 100s of High Profit Deals
September 25, 2020
Tucker Merrihew shares how he went from doing mortgages to flipping houses and new construction. A serial entrepreneur, Tucker has flipped and built hundreds of homes with massive profit margins.

In this episode, he shares not only what is possible, but a few actionable items that anybody can do to get started.

Video Replay of Interview with Tucker Merrihew

Start Your Real Estate Disruptors Journey by visiting http://www.realestatedisruptors.com

Transcription: TRANSCRIPT-800k-Profit-on-One-Flip_-Tucker-Merrihew-Shares-How-Hes-Flipped-100s-of-High-Profit-Deals_otterDownload

SHOW-NOTES-800K-Profit-on-One-Flip-Tucker-MerrihewDownload

SHOW NOTES

$800,000 Profit on One Flip

With Tucker Merrihew, TTM Development Company

Sept. 23, 2020

About Tucker Merrihew

Tucker Merrihew is the Owner and Head Acquisitions & Finance Manager for TTM Development Company. He began his career in the Real Estate business back in 2002 as a Top Producing Mortgage loan officer, and then by 2004 he built his own Mortgage Company TTM Finance, LLC & Davis Financial which is still in operation today. In 2008 Tucker began building TTM Development Company from the ground up, and presently he is in charge of daily operations, Investor Relations, project financing and all new acquisitions for the company. Currently Tucker is looking to expand his company's brand through projects like the 2013 Street of Dreams in order to make TTM a household name for Portland homebuyers looking for exceptional homes. Tucker also has two very successful and long-running podcasts, The Portland Real Estate Podcast and The Real Dealz Podcast, each packed with helpful information for real estate investors of all levels.

Connect with or find more information about Tyler at linkedin.com/in/tucker-merrihew, facebook.com/tucker.merrihew, instagram.com/tucker_merrihew, ttmdevelopmentcompany.com, or check out his hit podcasts PortlandRealEstatePodcast.com and TheRealDealzPodcast.com.

Show Notes

Steve and Tucker discussed how he made $800,000 in profit from one flip, including his advice on how you can do the same thing. Listen to the full podcast on Real Estate Disruptors to get Tucker's advice, lessons learned, and what is needed to start your very own podcast!

Top 5 Takeaways from Tucker Merrihew

5. When doing flips, having a good General Contractor (GC) and a good relationship with your GC is key to getting flips done on time and on budget w...
---
Download Episode