Real Estate Disruptors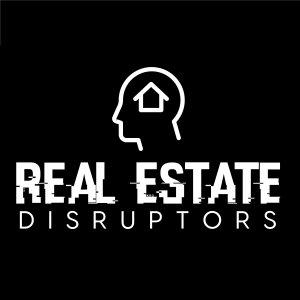 Latest Episodes

October 30, 2020
Signing up with your program was the best business decision I ever made. It completely changed my business...I mean, probably 95% of what I do, is what I learned in your program.

October 22, 2020
Eric Brewer talks about how he went from selling cars to flipping houses. Along the way, he learned how to lead other people to help his company wholesale, whole-tail, flip, and turn key 375 investor transactions while also doing 400+ retail transactio...

October 15, 2020
We hear all the time, the importance of our network and finding those that we can model excellence, mentors and so forth. That's an essential piece of your growth. So if you want to move forward in any capacity,

October 01, 2020
Tyler Austin talks about his journey from military, to contractor, to eventually hacking data to maximize profit margins. Tyler is using data differently to reduce his competition. Video Replay of Interview with Tyler Austin Start Your Real Estate Disr...

September 25, 2020
But if you're good at deal sourcing, it's easier to find the A plus lots, right? That's the challenge, right is finding enough a plus lots that you can do these high end projects on. So that's going to be challenge number one, let's say.

September 10, 2020
Education, for sure. That should have been like my first thing. That should, that's that should have been like, the first thing I did when I touched good money, man .... if I would have spent [money on training and education] in 2017, 2018?

September 03, 2020
Ivo Draginov and Jesse Burrell are two wholesalers that joined up along with Anny Draginova to create Batch Skip Tracing along with a few other services. They changed the way skip tracing was done, and they've created even more businesses since.

August 27, 2020
Dominick Felix and Gonzalo Corzo come back for round 2 to talk about how they went from $100,000 per month to over $200,000 in one month in just one market! We talk about hiring acquisition guys, sales manager,

August 20, 2020
Austin & Jake Deraaff share how they dropped out of college to get into wholesaling. They talk about how they mentally got through everybody telling them it was a bad idea, distractions prevented their success in the beginning,

August 14, 2020
Keith Everett & Lenny Harrell talk about their journey from working in a factory and on a railroad to crushing it in real estate. They started around 2017 and have had multiple six figure months, including a six figure week just a couple of weeks ago.