Hebrew Nation Online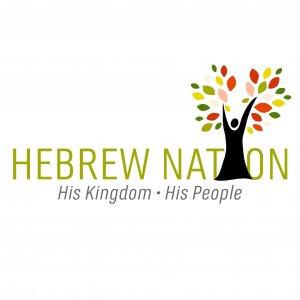 Latest Episodes

October 04, 2022
News and commentary for Tuesday, 4 October, 2022.

October 03, 2022
News and commentary for Monday, 3 October, 2022.

October 03, 2022
Why endure? One reason is that through the enduring process, you have the opportunity to walk as the Messiah Yeshua walked. Isn't that something that is required of us? - To continue showing us where

October 03, 2022
In last week's issue of Footsteps, we explored how "sorcerers" can produce signs and wonders that imitate the Heavenly wonders. As the Footsteps of Messiah approach, even the elect must guard themselv

October 02, 2022
Steps of Recovery Continues Join Laura Lee as she takes us on a journey of healing and restoration! This week she explores step Two, Part One Came to believe...and gaining clarity of mind...

October 01, 2022
A Yom Kippur Message. Is the Esau Bear getting ready to break off the yoke of Jacob as prophesied by Isaac their father?  Are the 10 horns being set up to burn the whore that sits on many waters?  A

October 01, 2022
Join Mark Call of Shabbat Shalom Mesa fellowship for a two-part look at parsha "Vayelekh" (Deuteronomy chapter 31 alone) which does perhaps seem a bit 'short' for a parsha, but is nevertheless still

October 01, 2022
As we have just experienced the devastation of hurricane Ian, we may be asking, "Where is God?" David has some answers in Psalms 55 and 107 that encourage us to remember the loving kindness of our Hea

October 01, 2022
This week the Torah teachers explore the Book of Ezekiel, chapter 12, and into 13.

September 30, 2022
News, commentary, and an extended summary of major events, and new Giant Steps toward the potential for a REALLY Hot WW III, and a VERY cold winter, for the week ending Friday, 30 September, 2022.