Race to the Bottom Podcast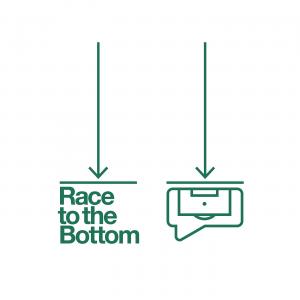 Latest Episodes

February 19, 2019
This week, finally saw the safe return of exiled Bahraini footballer, Hakeem Al Araibi, to his adopted country of Austrailia. I review Bahrain's history of human rights abuses towards it's activist athletes,

February 09, 2019
In episode 5, I look at John Barnes' 7 minute talk on unconscious racism, and highlight the imprisonment of British-Sudanese football fan Ali Issa Ahmad, in the UAE, due to him wearing a Qatar shirt at the Asian Cup.

February 07, 2019
Episode 4, in which I say the words 'Lewes FC' a lot. I delve into the history of women's football and amateur football club Lewes F.C's stance on equal rights for their players, also highlighting their open letter to the F.

February 01, 2019
I talk in my car, in the rain about how I feel the rise of racism in football is something that must be confronted, and briefly discuss a weird advert.

July 09, 2018
In this month's episode, the World Cup brings women's rights into focus. I interview Iranian activist Sarah of @openstadiums. We discuss her campaign to allow women access to stadiums for sporting events in her home country of Iran.

May 14, 2018
The construction of Wembley stadium was both over budget and late in its completion. I look at the possible long-term implications of a governing body without a national stadium as the F.A's proposed sale to Fulham F.C owner Shahid Kahn,