Race to the Bottom Podcast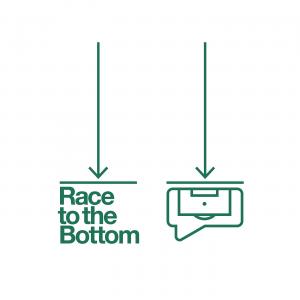 The USWNT, Rapinoe and Solo are leading the challenge in addressing football's pay-gap.
July 18, 2019
The pay-gap between men's and women's football has risen to the top of the sport's agenda. Players from the USWNT are demanding equal pay for their sporting achievements spurred on by the most commercially successful Women's World Cup . Their fight for equal pay has been a long worn journey, but may finally be coming to a positive resolution

If you have listened to Episode 4 I discuss Lewes FC's approcach to equality. Led by players such as Megan Rapinoe and Hope Solo , law suits have been filed. These women are challenging the entrenched stereotype that women should earn less than men. What is clear, is that these women have no intention of putting up with it anymore. Their feet have done the business on the pitch and it's now time for the deal makers of the game to do the same.