Quest for Truth by Life Truth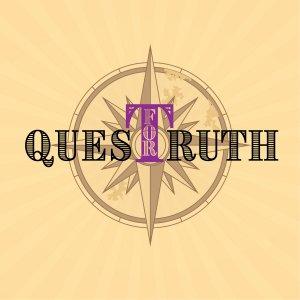 Luke Investigates 9 Healing. (262)
March 23, 2020
After the abrupt appearance of the religious leaders at the door, Luke's friend, the fisher, has been taken away for interrogation. Luke worries and paces, but is glad to have Tiberius rejoin him for more retelling of the early ministry of Jesus.

Sick people are healed, and more than one demon is cast out. Even the mother in law of Simon gets the attention of Jesus, but his main mission was to travel. And preach the gospel.

The show runs a little shorter than expected, but stay tuned for a short blooper reel.

Credits

consider supporting the podcast through our Patreon page.

Cast: Nathan Caldwell, John Steinklauber, Keith Heltsley, JD Sutter, and Christopher.

feel free to drop us an email, use the comments on the show note page, or call our voicemail at (401)7543-4844.

for our policy on images and fair use.
---
Download Episode