Everyone deserves a chance to heal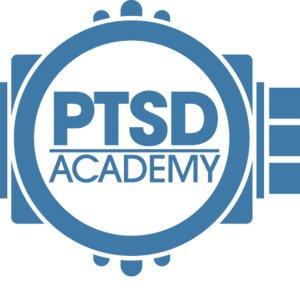 Post-Traumatic Stress without the "Disorder"
November 10, 2021
Episode 40: This is what I want for you, when it happens that it doesn't keep you shut down.

When "disorder" is left off of the PTSD terminology, it is usually because the symptoms haven't quite met the research requirements to make the diagnosis of Posttraumatic Stress Disorder. Posttraumatic Stress (PTSD) affects everyone at some point in their life. It would be difficult to make it through a healthy, long life and not be grieved or traumatized in some way. People the prefer the PTS label better than PTSD, frequently do so on purpose. There is a good argument for not labeling human responses to trauma in such a cold, research way as outlined in the Diagnostic and Statistical Manual 5th Edition. In fact, the National Institutes of Health pulled out research support two weeks before the DSM-5 was published  because it doesn't take into account the neurobiological underpinnings of mental health conditions, it only categorizes symptoms. If we continue to make up symptom lists not informed by neurobiology, we'll never get ahead of it. Case in point: prolonged exposure should not be a first line treatment. Watch The Healing Field Documentary and you'll see what I mean.
That is why the topic of Posttraumatic Stress is important as a topic in its own right. See, the neurobiology of the stress response in "normal" people with PTSD and those that have PTSD is the functioning of the endocannabinoid receptor system. That is why this episode is coded as "P" for "Physical", because I believe that real posttraumatic stress is more a physical response to stress and the other domains are subservient to it. The trouble starts when you don't know how the different parts of yourself work together.
In the Anxiety Reduction Course at PTSD Academy, there lives the most comprehensive explanation of Endocannabinoid Receptor Deficiency Syndrome as outlined by Dr. Russo. If you're like me, you will want to know the bottom line. Bring it up on our next conference call if you would like a sample. I'm considering making a Platinum membership where you get inventory shipped to you automatically. Again, let me know if you want me to set that up.
---
Download Episode