Regenerative Skills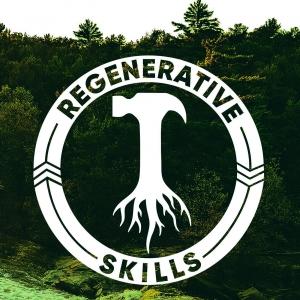 A holistic look at physical health and well-being with Crystal Honeycutt
June 02, 2023
Over the next two weeks I'm going to be taking some much needed recharge time with my family here on the farm. I've got my little sister Emily here and her three little girls Selma, Rawan, and Lujane who came from Kuwait city to spend the summer with us, and my mom who just arrived on Wednesday who will be spending a week with us. We've got outdoor education time around the farm (which we call Jungle School), a number of fairs and local festivals in the area we're going too, and a lot of good food to indulge in made by our neighbors and broader community around the comarca of Osona in central Catalunya that we're going to explore. 
Going hand in hand with the family time, I've been aware of a need to find a better balance in my home life. It goes along with this series on holistic health that I've been building, and both my partner Alba and I have been re-examining here at home. 
Alba has been suffering from some acute inflammation in the gut recently which has really impeded on her quality of life. In my case I've been flirting with burnout as I juggle between my work, the projects around the farm, and now looking after three little kids. Though I'm not in pain or discomfort, now that I'm in my mid thirties I notice that I can't abandon my health routines and self care for as long without feeling the consequences as I did a decade ago. As a result, Alba, my sister and I have been asking ourselves questions about the necessary adjustments we need to make in areas of our diet, rest cycles, personal care, and balance of obligations to ensure that this journey is enriching and fulfilling in the long run. 
For this reason I've also been thinking a lot about a previous series of talks I had with my good friend Crystal Honeycutt. 
I recorded a two part discussion with her back in the early days of this show when it was still called the Abundat Edge Podcast and I was living in a little shack while I built our bamboo house on our homestead farm in the mountains of Guatemala. We went into a lot of the considerations and personal analysis that I'm now revisiting, but since I recorded a pretty decent introduction to the conversation I'll let my highly curated podcasting voice from 2018 set us up for the interview.
---
Download Episode