Podcast: Play in new window | Download (Duration: 22:28 — 30.9MB) | Embed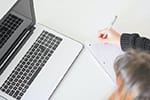 Recently we've been quite busy with live demos, webinars and virtual events. Podcasters are no stranger to live recordings, and the industry is buzzing with collaboration and information sharing. The Blubrry team is hosting some webinars and demos this week and next.
Welcome Todd back this episode, as he and Mike chat about podcast listening being at an all time high, updates from SiriusSM and Google Play Music and more. And if podcasters themselves are looking to expand into different directories, we now offer Podcast Index and Amazon Music.
In podcasting, and as in life, what can go wrong, will go wrong. The important thing is how you react to it, that's our best practice tip this episode.
Thanks for joining us this episode of Podcast Insider. Looking to be a guest on the show? Let us know.
Recorded live from two well-separated and socially distant podcast studios in northern and southern Michigan; here's Podcast Insider.
News
Best Practice:
What can go wrong will go wrong, don't sweat it.
Blubrry News:
Interview:
Blubrry podcasters, let us interview you for the show! Tell your story of podcasting right here on Podcast Insider. Email Todd@blubrry.com, Mike@blubrry.com or MacKenzie@blubrry.com.
Support: 
Promo code INSIDER for a free month at Blubrry.com
Coming at you this week from Blubrry Studios in Columbus, Ohio and Northern Michigan. Produced by the Blubrry Pro-Production team.
Our mailing address is:
Blubrry – MacKenzie
150 E. Campus View Blvd. #180
Columbus, Ohio 43235