Podcast: Play in new window | Download (Duration: 53:20 — 73.2MB) | Embed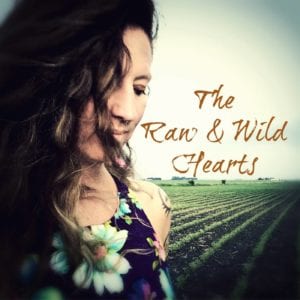 Audible's new podcast plans, Shaq changes podcast teams, Apple sends an email to podcasters and we ask you to help new podcasters by spreading the Blubrry Way!
Thanks to Lori Reising for joining Mike to tell her story about The Raw and Wild Hearts Podcast
Thanks for joining us this episode of Podcast Insider. Looking to be a guest on the show? Let us know.
News:
Apple's email to Podcasters –  Expanded audio search for more countries and Hosts and Guests features expanded.  Email at bottom of this post.
Best Practice:
Some podcast hosting services are removing shows completely for arbitrary reasons. Help new podcasters avoid this by spreading the word about the Blubrry Way! Own your own RSS feed and your own website.
Spread the word on the following platforms when someone asks about where to host a podcast.

Blubrry Podcasting Facebook Group
Twitter
Podcast Movement and other Podcasting Groups on Facebook
Blubrry News:
PowerPress 8.3.6 hotfix is out.   (8.3.7 coming soon)  Watch for updates and keep all your plugins updated,
Ad deals are available
Interview:
Blubrry podcasters, let us interview you for the show! Tell your story of podcasting right here on Podcast Insider. Email Todd@blubrry.com, Mike@blubrry.com or MacKenzie@blubrry.com.
Support:
If you change your password at Blubrry.com, you also have to re-login to blubrry.com from PowerPress.  Your PowerPress needs to have the new password.
Apple Podcasts has been a bit slow to update new episodes. It was 100% on their end.  Nothing was wrong with the feed.  Normal is 6-24 hours. Subscribers get it right away.
If your new episode doesn't show on 1 of the many syndication points but does on others, chances are, that one app or directory is having an issue.   As with Apple, Spotify was having an issue that seems to be solved now.
Episode images – We are getting a lot of questions about those.  They only show in some directories.  Oddly, not in Apple other than episode search in iTunes (the old desktop software) We will have a list of which apps show which type of episode image in the show notes.  List of which platforms use episode images on Podcast Help Desk
Recorded live from two well-separated and socially distant podcast studios in  Michigan; here's Podcast Insider. Produced by the Blubrry Pro-Production team.
Connect with guest Lori here…
Promo code INSIDER for a free month at Blubrry.com
From Apple podcasts:

Dear Podcast Creator,

We'd like to share some updates that help improve the experience for your listeners on Apple Podcasts and make it easier to manage your content.

Search Enhancements: International Expansion

Today on Apple Podcasts listeners can now discover shows and episodes by searching audio in 10 more languages in addition to English:

Danish

Dutch

French

German

Japanese

Korean

Norwegian

Russian

Spanish

Swedish

With this enhancement, listeners can easily search for and find shows by title, topic, guest, host, and more with just a few taps.

Moreover, we are expanding host and guest images across show and episode pages for a subset of shows in French, German, Japanese, Russian, and Spanish, making it easier to find related content to help fans dive deeper into the listening experience.

These features are routinely added to more shows. To prepare your show for eligibility:

If your show page already displays a Hosts & Guests section and you'd like to update or add images, contact us.

Podcaster Support Updates

We've enhanced Podcaster Support and published dozens of new articles to make it easier than ever to find the answers to your questions.

These resources will guide you through every step of your journey as a podcast creator — from brainstorming your show's idea to generating and submitting a podcast RSS feed. You will also find valuable resources on how to monitor your show's performance and optimize your marketing strategy.

Best regards,

The Apple Podcasts team