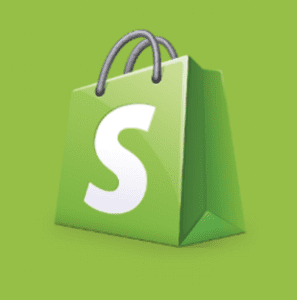 At Blubrry, we're always looking for ways to help our podcasters create more revenue and reach their audiences more effectively. We're excited to announce that we've recently partnered with two new plugins: the ecommerce platform Shopify, and Sermon Library, which allows churches to organize and publish sermons on their website.
Here's more information on these plugins and the benefits of using each with PowerPress.
Shopify:
If you've been thinking about selling your own podcast merch, you may have been deterred by the time and expertise involved in setting up a shop, figuring out how to take payments, and collecting your customers' information.
Shopify makes the ecommerce process painless.
In addition to giving you the ability to securely accept credit card payments from customers, this ecommerce heavyweight offers additional features like the ability to accept discount codes, create printing labels, and much more. There is no limit to how much inventory you can carry, and Shopify will handle the entire billing and shipping process, as well as create the branding on your ecommerce pages so you don't have to.
Shopify and Blubrry have partnered on a special deal: Receive a discount of at least $29 for a free month's trial. Find out more at our partner page.
Sermon Library Plugin
Churches and clergy are always looking for more effective ways to serve their congregations. Publishing sermons online can be a great way to reach congregants when they're housebound, traveling, or unable to attend regular services.
The Sermon Library plugin works seamlessly with PowerPress to help churches publish and organize sermons online. Check out a demo to see Sermon Library in action. If you decide to use Sermon Library, be sure to download and install PowerPress as the two work in tandem to keep your sermons organized.