PlotPoints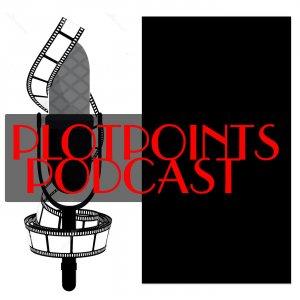 Plotpoints Podcast Episode 252, 2023.03.10
March 10, 2023
SCRIPTWRITING TALK AND MORE!
Welcome To Plotpoints Podcast!
Mark Sevi and Guests
Show Notes March 10, 2023 Episode #252
This show and all subsequent shows dedicated to the brave Ukrainian people.
This is Plotpoints Podcast! www.plotpoints.com
GO HERE FOR INFO ON SCRIPTWRITING CLASSES
SHAMELESS PROMOS:
Creative Screenwriting Magazine – Articles by Mark Sevi for CS Magazine
Latest Article:  https://www.creativescreenwriting.com/creating-effective-pitch-decks-part-1/
Final Draft – Articles by Mark Sevi for Final Draft
A new exciting anthology is out!

Available on Amazon.

Click on image to go to page.
SHOW DETAILS
00:00:00 INTRO
Podcast Theme by Mark Sevi, Interstitial Music by Mark Sevi

MARK IS JOINED BY WRITER CHRISTOPHER STIRES

00:00:45 USELESS CHATTER

Podcast and interstitial theme music by Mark Sevi
00:01:00 WHAT ARE WE WORKING ON?

#rewrite #newscript #article

00:04:30 WHAT ARE WE WATCHING?

#babylon #hapandleonard #michaelkennethwilliams #thelasttycoon #documentaries #britTV #everythingeverywhere

00:10:00 TOP FIVE OSCAR WINNERS IF WE PICKED THEM (2018-2023)

Chris
#threebillboards #blackpanther #fordvsferrari #mank #dune #elvis

Mark
#thepost #greenbook #fordvsferrari #soundofmetal #coda #everythingeverywhere

00:11:00 Q&A – How do you maximize minor characters?… Read the rest
---
Download Episode