PlotPoints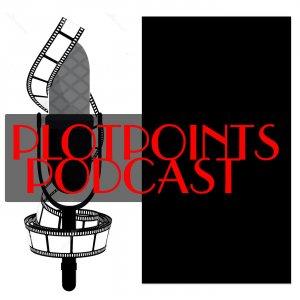 Plotpoints Podcast Episode 245, 2022.12.02
December 02, 2022
SCRIPTWRITING TALK AND MORE!
Welcome To Plotpoints Podcast!
Mark Sevi and Guests
Show Notes December 02, 2022 Episode #245
This show and all subsequent shows dedicated to the brave Ukrainian people.
This is Plotpoints Podcast! www.plotpoints.com
GO HERE FOR INFO ON SCRIPTWRITING CLASSES
SHAMELESS PROMOS:
Creative Screenwriting Magazine – Articles by Mark Sevi for CS Magazine
Latest Article: https://www.creativescreenwriting.com/how-to-layer-your-screenplay-scenes/
Final Draft – Articles by Mark Sevi for Final Draft
A new exciting anthology is out!

Available on Amazon.

Click on image to go to page.
SHOW DETAILS
00:00:00 INTRO
Podcast Theme by Mark Sevi

MARK IS JOINED BY AUTHORS CAMERON AUSTIN and
DAN HOWARD (writing as Earl Javorsky)

00:00:10 USELESS CHATTER

00:02:00 CAMERON AUSTIN

Website: azraelstudios.com
00:06:00 DAN HOWARD (Earl Javorsky)
Website: earljavorsky.com
00:17:30 WRITERS QUOTE:
Chris
"Trust your own instinct. Your mistakes might as well be your own, instead of someone else's." – Billy Wilder 
00:19:00 Buh Bye
Find Chris' bio below.… Read the rest
---
Download Episode