Pilgrim's Progress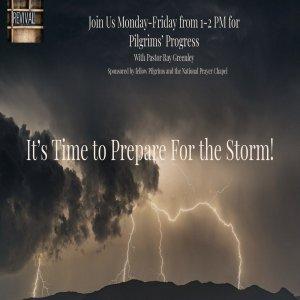 There is a Way That Seems Right (Sermon from 2008)
November 25, 2021
Where does righteousness come from? Pastor Ray addresses the sin of legalistic righteousness, a common malady in the modern church. Are you living under the law? Have you been taking from God and continued on your way? What lifts us from under the burden of the law???
Related posts:
Can We Live Wrong and Die Right? (2014) Does, "I'm saved, and now I have to do my best," encapsulate your Christian experience? If so, you've been duped by a gnostic, self-improvement, legalistic...

The Mission of God's People (2008) Instead of selling out to Jesus, most of us, without even realizing it, approach church as if we're sampling desserts at the grocery store....

The Emperor (Church) Has No Clothes It's quite sad but true may you weep as the prophets of old did at a message like this....

---
Download Episode