Our Curious World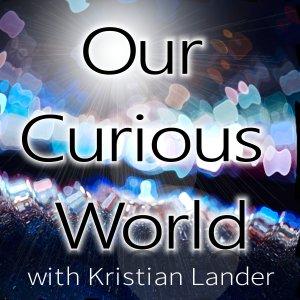 Our Curious World #27 | HidDenmark
January 05, 2021
In this show, I share a conversation with Thomas and Lasse of Hidden Denmark. Their team has forged together from different backgrounds and disciplines. Bringing to the table a variety of knowledge and experience. All with a dedicated passion for folklore, history, legends, and a taste for the unusual. We have been actively researching across the breadth of the country of Denmark. Producing accessible adventure audio tours.

Not only can you can watch the Video podcast on Youtube and on BitChute – Where you can like, comment, share and subscribe. Our Curious World is available as a video and an audio podcast – Search "Our Curious World" in your favourite podcast app – (available on and including iTunes/Apple Podcasts, Google Podcasts, Spotify, Stitcher, Spreaker, Deezer, PlayerFM, iHeartRadio, TuneIN, Podbean, Podomatic, Podcast Republic, Overcast and many more podcast outlets and apps.)

https://youtu.be/Alv-KUuQZn4

https://youtu.be/Alv-KUuQZn4

Show notes

Was a truly eye-opening conversation to the stories of Denmark, their journey coming together – we went into overdrive for another half hour beyond the bell and explored other fascinating events. Thomas, Lasse and myself have agreed to follow this up very soon, with another dedicated show to certain legends and stories. This conversation was recorded using Skypes NDI external API function going into Open Broadcaster/OBS, to record the conversation as a 3-way conversation. Each video and audio line broadcast taken in separately. The audio is great, and though the sync is 100% with myself, appears there is slight delay to video for Thomas and Lasse.

Hiddenmark website can be found herehttps://voicemap.me/authors/hiddenmark

Social media

Instagram – https://www.instagram.com/hid_denmark/

Facebook – https://www.facebook.com/Hiddenmark/LinkedIn https://www.linkedin.com/company/hiddenmark/Really do appreciate your feedback, it allows me to know I am producing the kind of content you wish to watch. Our Curious World is a one-man production.

Our Curious Clips

https://youtu.be/FnmkG6d6I3k

Email: Kristian@KristianLander.com

Twitter: http://www.Twitter.com/DefineKristian

Facebook: http://www.facebook.com/KristianLander Our Curious World podcast Facebook Page http://www.facebook.
---
Download Episode