On The Ski Lift Skiing Podcast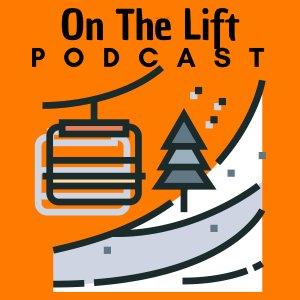 Latest Episodes

June 13, 2021
We are thinking Memorial Day Weekend 2022 is the year to assemble Team On The Lift Podcast. This may sound like skier blasphemy, but… Dibs on NOT skiing. You'll see why – The race is a 93 mile relay. The mass start is the Nordic leg.

June 06, 2021
Richie Owen shows us the way around Mt. Hutt. Actually, he shows us the way all around the South Island of New Zealand. This is the one destination that, well, wasn't a destination last year. The nation shut it's borders and held them tightly during th...

May 31, 2021
Valle Nevado is just uphill from Santiago, Chile. Dominique Rudlof is Valle Nevado's marketing director and she shares her enthusiasm for this amazing resort in South America. Skiing begins in June. All-inclusive options area available on the mountain....

May 23, 2021
This episode is the first of three timely productions about Southern Hemisphere skiing and snowboarding. Southern Hemi snowsports typically kick off in mid-June and last through mid-September. July and August are the heart of the season,

March 19, 2021
Adaptive snowsports make skiing and snowboarding available to anyone who is interested.  This is an enlightening episode for those who would like to learn more about turning disabilities into abilities through snowsports.

March 08, 2021
Benjamin Alexander is a mid-30's racer.  He is working his tail off to qualify to represent Jamaica as a ski racer in the next Olympic games.  He's admittedly inspired by the legendary bobsledders who preceded him.

March 04, 2021
Rich Marriott knows avalanches.  He personally planted some of the hardware that makes forecasting possible for the rest of us mere mortal skiers who take snow control for granted.  Rich has been a meteorologist with King5 News for 33 years,

February 28, 2021
We've been keeping a list of some helpful thoughts for y'all.  Pocket meals to ski racks; nailing a "helicopter" to taking photos, and lots of fun stuff in between.  We're here to help.  Thanks to those of you who sent in your tips, too.

February 24, 2021
  Our man, Brian Geppert, knows how to spare the landfill of skis.  Get to know Brian and his commitment to saving skis, sparing the landfill, and creating fabulous pieces of art.  And even better, those works are available for you,

February 21, 2021
We are really enjoying our new Instagram friends.  Eric Krantz is one of them.  Join us during this fun ski conversation about Eric's dad finding a way to fund 5 kids lift tickets by selling popcorn in the parking lot.