NO HOME FOR HEROES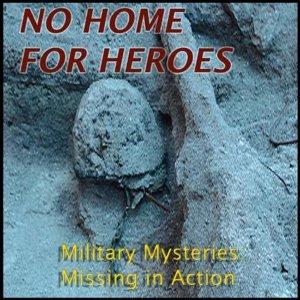 Episode 15 - The Lost Phantoms of Tarawa
April 20, 2019
Episode 15 on NO HOME FOR HEROES is not science fiction…it's absolutely true, but it's truly "Twilight Zone" spooky!
Fair warning that this episode is a little longer than our usual episodes as we explore the cases of 25 different CASUALTIES FROM THE BATTLE OF TARAWA.  MIA's who WERE LISTED AS WOUNDED IN ACTION AND TRANSPORTED OFF THE INVASION BEACHES FOR TREATMENT ON A NEARBY SHIP…ONLY TO VANISH into the mists of history AND be LISTED AS "MISSING IN ACTION" for over 75 years.
THERE IS EVEN MORE TO THE MYSTERY…SOME OF THESE MIA PHANTOMS WERE ACTUALLY LISTED ON MILITARY HOSPITAL RECORDS LONG AFTER THE BATTLE BUT THEY NEVER MADE IT HOME AND ARE STILL LISTED AS MISSING IN ACTION…INCREDIBLE, BUT TRUE!