Cyber Security Weekly Podcast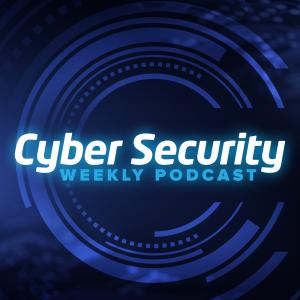 Episode 214 - Accenture Podcast Series: Addressing Cybersecurity Breaches in a COVID-19 Environment with changing MO and an evolving threat landscape
August 05, 2020
Accenture Podcast Series: Building cyber resilience to grow and innovate with confidence
Recorded between Sydney and Melbourne in the third episode of a three part series with Accenture, we are joined by Joseph Failla, Leads Accenture Security for Australia and New Zealand and Mark Sayer, leads cyber defence across Asia Pacific and has recently spearheaded the opening of Accenture's new Cyber Fusion Centre in Sydney.
The discussion focus is on the changing 'modus operandi' (MO) and evolving threat landscape in the COVID-19 environment, halfway through 2020, as well as the implications for company executives and what they need to be thinking about. This includes insight into a global incident response by Accenture against the tactics, techniques and procedures (TTPs) identified during the Australian Cyber Security Centre's (ACSC) investigation of a cyber campaign targeting Australian networks.
The Australian Government released its awareness of sustained targeting of Australian governments and companies by a sophisticated state-based actor and released an advisory, 'Copy-Paste Compromises', derived from the heavy use of proof of concept exploit code, web shells and other tools copied almost identically from open source.
Accenture works with clients along the whole security life cycle and with a large and global incident response team they regularly deal with attacks that have the potential to cripple Australian businesses. This interview covers how the threat landscape has shifted over the past few months and what is being observed in terms of the threat actors, the MO, the reasons for attack.
With consideration to key cyber threats, and a challenging business environment, the strategic priorities of C-suite executives and company board members has also changed and how concerned should they be, as well as how to adapt their security teams preparing for and dealing with attacks.
Joseph was a co-founder and owner of Redcore, a specialised cyber security firm that was acquired by Accenture in 2016, and he has 26+ years' experience in IT with a core focus on information security and risk management strategies. His areas of expertise are cyber security, public key infrastructure (PKI) and security strategy. LinkedIn
Mark is a respected IT security professional with over 20 years of experience across a diverse range of roles, organisations and industries. As the AAPAC lead for Cyber Defence, Mark has led the development of local technical cyber capability across the region. LinkedIn
Recorded 29 July 2020 courtesy of Accenture.
Series #1 - Episode 195 - Accenture Podcast Series: Why threat intelligence is your best defence - Accenture's new Cyber Fusion Centre, Sydney
Series #2 - Episode 204 - Accenture Podcast Series: The IT-OT attack surface and developing Australia's cybersecurity posture
---