Cyber Security Weekly Podcast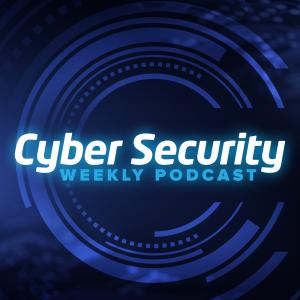 Episode 186 - 7 Rules to Influence Behaviour and Win at Cyber Security Awareness - Interview with author Chirag Joshi
January 19, 2020
Interview with Chirag Joshi, M.S., CISA, CISM, CRISC, author of 7 Rules to Influence Behaviour and Win at Cyber Security Awareness.
Using humour, real-world anecdotes, and experiences, this book introduces seven simple rules to communicate cyber security concepts effectively and get the most value from your cyber awareness initiatives. Since one of the rules is "Don't Be Boring," this proven process is presented in an entertaining manner without relying on scary numbers, boring hoodie-wearing hacker pictures, or techie jargon!
Additionally, this book addresses the "What" and "Why" of cyber security awareness in layman's terms, homing in on the fundamental objective of cyber awareness—how to influence user behaviour and get people to integrate secure practices into their daily lives.It draws wisdom from several global bodies of knowledge in the technology domain and incorporates relevant teachings from outside the traditional cyber areas, such as behavioural psychology, neuroscience, and public health campaigns.
Chirag has extensive experience working directly with the C-suite executives to implement cyber security awareness training programs. During the course of his career spanning over a decade across multiple sectors, he has built, implemented, and successfully managed cyber security, risk management, and compliance programs. As a leader holding senior positions in organizations, Chirag excels at the art of translating business and technical speak in a manner that optimizes value.
Chirag has also conducted several successful cyber training and awareness sessions for non-technical audiences in diverse industries such as finance, energy, healthcare, and higher education.
Chirag's academic qualifications include a master's degree in telecommunications management and a bachelor's degree in electronics and telecommunications. He holds multiple certifications, including Certified Information Security Manager, Certified Information Systems Auditor, and Certified in Risk and Information Systems Control.
Recorded 16 January 2020 at Tank Stream Labs, Sydney - courtesy of IQ Innovation.
---