Cyber Security Weekly Podcast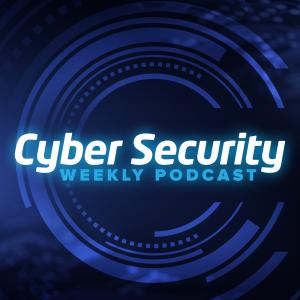 Episode 151 - Interview with Jacqui Loustau, Founder of the 'Australian Women in Security Network' (AWSN)
May 02, 2019
Interview with Jacqui Loustau, Founder of the Australian Women in Security Network, speaking just prior to a joint AWSN and Cyber Risk Meetup event in Melbourne.
Jacqui shares insight to the AWSN and how the group was born from her desire to share her own challenges in being one of the few women in the room, attending industry events in a male dominated sector.  She wasn't alone. The women's network grew rapidly, and nationally, to now having 1,700 members and retaining the focus of connecting, supporting and inspiring women in the security industry. This includes cybersecurity, physical security or the less recognised security roles like business continuity and fraud prevention.
Jacqui makes mention of women who assisted along the way, including Helaine Leggat, Noushin Shabab and Bonnie Butlin and some of the activities and initiatives the AWSN has planned in 2019 - including a soon to be made announcement with the 'Women Speak Cyber' collaboration to help five participants to coach them with public speaking. The AWSN is also supporting the 'International Women in Cyber Day', to be held on 1 September, with a national conference and awards event on 3 September in Melbourne.
For more information and to get involved, visit www.awsn.org.au
For a wrap-up of the Cyber Risk Meetup & AWSN event - check out it here
Recorded April 30, 2019 at EY Australia, Melbourne.
---
Download Episode