Cyber Security Weekly Podcast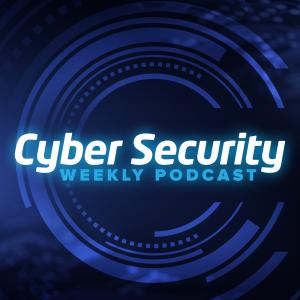 Episode 120 - Intelligent Building System Vulnerabilities - Guidance on assigning mitigation strategies, Dr. David Brooks
November 06, 2018
David Brooks, PhD, MSc, is the Post Graduate Security Science Coordinator at Edith Cowan University and has released research into intelligent building critical vulnerabilities and mitigation strategies.
The ASIS Foundation, in partnership with BOMA International (BOMA) and the Security Industry Association (SIA), funded the project which has created first-of-its-kind guidance for practitioners in the security and building management fields.
Intelligent Building Management Systems: Guidance for Protecting Organizations provides a framework to help decision-makers assign a risk-based criticality or impact to their building and asks relevant security questions to develop appropriate mitigation strategies. It also serves to establish a common language between the many intelligent building stakeholders.
The guidance is based on original research, Building Automation & Control Systems: An Investigation into Vulnerabilities, Current Practice and Security Management Best Practice, by David J. Brooks, Michael Coole, and Paul Haskell-Dowland of Edith Cowan University in Perth, Australia.
David Brooks commenced his career in Military Air Defence, moving into the Electronic Security sector and, later, Security Consultancy. Dave is widely published with over 18 International Journal articles, seven book chapters and four books. His past security projects include the Roy Hill PMC team designing and implementing a project wide security system for the Roy Hill Iron Ore project. The project is a Greenfiled site with a capital expenditure of A$10 billion.
Disclosure- Chris Cubbage co-authored a 2012 book with David Brooks: Corporate Security in the Asia-Pacific Region: Crisis, Crime, Fraud, and Misconduct, Christopher J. Cubbage, CPP, David J. Brooks, PhD
https://www.crcpress.com/Corporate-Security-in-the-Asia-Pacific-Region-Crisis-Crime-Fraud-and/Cubbage-CPP-Brooks-PhD/p/book/9781439892275
GUIDELINE LINKS
Security Industry Association (SIA)
https://www.securityindustry.org/wp-content/uploads/2018/08/Intelligent-Building-Management-Systems-Guidance-for-Protecting-Organizations.pdf
ASIS International (media link)
https://www.asisonline.org/publications--resources/news/press-releases/new-research-reveals-intelligent-building-security-risks-vulnerabilities-and-mitigation-strategies/
BOMA International (BOMA)
https://www.boma.org/BOMA/Research-Resources/Trends/Cybersecurity.aspx
FULL REPORT via SIA
https://www.securityindustry.org/wp-content/uploads/2018/08/BACS-Report_Final-Intelligent-Building-Management-Systems.pdf