Cyber Security Weekly Podcast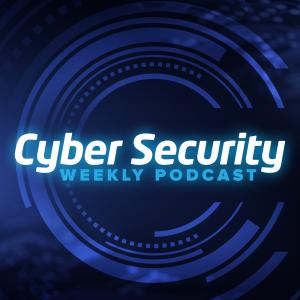 Episode 119 – Interview with Prof. Martin Gill for the Outstanding Security Performance Awards – The OSPAs
November 04, 2018
Professor Martin Gill is a criminologist and the Director of Perpetuity Research. He is also the founder of the Outstanding Security Performance Awards. Martin has been involved in a range of studies relating to crime and security. He is widely published (14 books and over 100 articles) including the second edition of the 'Handbook of Security' published in 2014.
Martin is a Fellow of the Security Institute, a member of the Company of Security Professionals and a Trustee of the ASIS Foundation. In 2010, he was recognised by the BSIA with a special award for 'Outstanding Service to the security sector'. In 2016, he won the Imbert Prize at the Association of Security Consultants and ASIS International awarded him a Presidential Order of Merit for distinguished service. IFSEC also placed him the fourth most influential fire and security expert in the world.
For the fourth year running, the Australian OSPAs partnered with ASIAL's Security Awards for Excellence to celebrate the success and hard work of companies and individuals across the Australian security industry. The competition this year was tough. As always, winners and runners up were selected by a judging panel of esteemed security professionals.
Recorded on the day winners were unveiled at a prestigious Awards Ceremony and Dinner on 18 October at Sydney's Doltone House Hyde Park, where security professionals gathered to reward outstanding performance. For the list of Category Winners, visit
https://au.theospas.com/2018/10/18/australian-ospa-winners-announced-at-the-2018-security-awards/
For more information visit https://theospas.com/