Mud Between Your Toes podcasts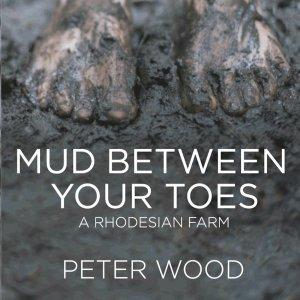 Latest Episodes

May 27, 2020
Episode 46. The Saints - Part 2: The Last Hurrah. https://mudbetweenyourtoes.podbean.com In the army. The Rhodesian Light Infantry disbanded in 1980, paving the way for One Commando Battalion.Photo: 3 Commando was nicknamed the "Lovers", or sometimes "T..

May 19, 2020
Episode 45. The Saints - Part 1: Rookies. https://mudbetweenyourtoes.podbean.com Joining the Rhodesian Light Infantry at 17 opened up a whole new kettle of fish. It was a year I was going to remember forever.Photo: Peter Wood giving it the killer eyes l..

May 13, 2020
EPISODE 44 – CONVERSATIONS with MANDY RETZLAFF – Mud Between Your Toes. In 2001, Mandy and Pat Retzlaff bore the brunt of the Zimbabwe land invasions. This is Mandy's extraordinary story and how they managed save nearly 300 horses and eventually getting .

May 06, 2020
EPISODE 43 – CONVERSATIONS with LINDIE HENSMAN, THE ELEPHANT WHISPERER. Mud Between Your Toes. In this episode I talk to my cousin Lindie about fleeing Angola, her beloved elephants and love letters.Photo: Lindie Hensman with Lindiwe. They shared a deep..

April 29, 2020
EPISODE 42 – PARADISE ISLAND – Mud Between Your Toes.  I chat about the now abandoned Santa Carolina island off the coast of Mozambique. In the 1960s and early 70s this idyllic island was host to the rich, the famous, hippies, adventurers and a few farme.

April 22, 2020
EPISODE 41 – CONVERSATIONS with LOUISE STOBART. I chat to Louise Stobart, currently in COVID-19 quarantine in Auckland following their evacuation from Vanuatu, after the devastating cyclone Harold. Louise and I also discuss her successful African Shona s.

April 14, 2020
EPISODE 40 – CONVERSATIONS with LARRY NORTON. International wildlife artist, Larry Norton, speaks to me in "conversation" from his studio in Victoria Falls, Zimbabwe about childhood, painting, wildlife and conservation in southern Africa.Photo: Artist, ..

April 08, 2020
EPISODE 39 – HORSEY BIT. Pony clubs, paperchases and the dreaded gymkhana. The horrors of the Christmas holidays - for me anyway..Photo: Me riding Piccolo, M'sitwe farm, circa 1965. My sister, Mandy in the trough. © Peter Wood. Sound effects ©Audiojung...

April 01, 2020
EPISODE 38 – WOODS HIT EUROPE. In 1979, travel restrictions were lifted after 14 years out in the cold. My brother and I hit Europe – we had been living life in a time capsule and Greece, Spain and Switzerland were quite simply, an alien world.Photo: My..

March 24, 2020
EPISODE 37 – SALAD DAYS. Thursday nights at the country club, weekends with my gang, known as the Hoods, James Hughes and friendships forged."We were young and we were green as the leaf on the tree / For these were our salad days."Photo: Good friend an...