Ministry Leaders Anonymous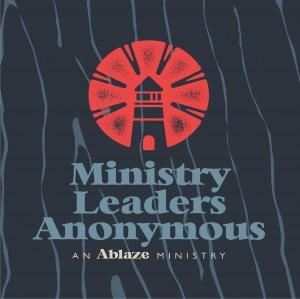 How to Share Jesus at Walmart
August 05, 2021
Chris, Mandi and Kris in a padded room! Bartlett is joined by fellow Ablaze Missionary Mandi Whittaker and Kris Frank, the Vice President of Vegabond Missions. Vegabond Missions is a ministry that may be a little different than many of us have experienced. Their mission is to go outside of the Church's building and reach inner city kids.
Mandi and the guys share stories of taking the leap to share the Gospel is "unordinary" circumstances. Some times it didn't go well, other times it did and they learned key lessons from both situations.
Connect with Mandi at https://projectym.com
Connect with Kris at http://www.kristopherfrank.com or https://www.vagabondmissions.com
Follow MLA on Twitter (https://twitter.com/nxtlvlmin)
Join the Discussion on Facebook (https://www.facebook.com/groups/mlapodcast/)
Ministry Leaders Anonymous is a production of Ablaze Ministries (ablaze.us)
Subscribe/Rate
Never miss out on the craziness of each episode by hitting the subscribe button RIGHT NOW! Help other people find the show and by sharing this episode on your social media. Thanks!
Hosts: Chris Bartlett and Matt Rice
Production/Editing by ForteCatholic.com
Thanks to ALOB (http://a-lob.com/) for letting us use his song, Strong God (https://itunes.apple.com/us/album/strong-god/1291068295?i=1291068305), from the album No Match for Love (https://itunes.apple.com/us/album/no-match-for-love/1291068295)!
Email us your thoughts! mlapodcast@ablaze.us (mailto:mlapodcast@ablaze.us)
---
Download Episode