Ministry Leaders Anonymous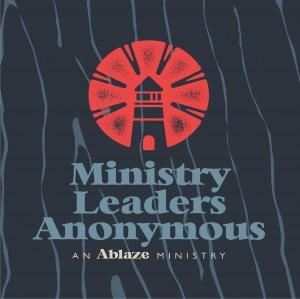 Abuse of Self w/Chase Crouse
April 22, 2021
Chase Crouse rejoins the show with Chris to tackle the topic of how often ministry leaders abuse themselves physically, mentally and spiritually by overworking and taking care of everyone else except themselves. Chase, a professional nutrition and health coach, chats about the things we can all do to keep ourselves healthy in ministry to increase our effectiveness and longevity in God's call to minister to His Kingdom.
Connect with Chase:
Website: https://www.hypurofit.org
Instagram: @chase.crouse & @hypurofit
Follow MLA on Twitter (https://twitter.com/nxtlvlmin)
Join the Discussion on Facebook (https://www.facebook.com/groups/mlapodcast/)
Ministry Leaders Anonymous is a production of Ablaze Ministries (ablaze.us)
Subscribe/Rate
Never miss out on the craziness of each episode by hitting the subscribe button RIGHT NOW! Help other people find the show and by sharing this episode on your social media. Thanks!
Hosts: Chris Bartlett and Matt Rice
Producer/Editor: Taylor Schroll(ForteCatholic.com)
Thanks to ALOB (http://a-lob.com/) for letting us use his song, Strong God (https://itunes.apple.com/us/album/strong-god/1291068295?i=1291068305), from the album No Match for Love (https://itunes.apple.com/us/album/no-match-for-love/1291068295)!
Email us your thoughts! mlapodcast@ablaze.us (mailto:mlapodcast@ablaze.us)
---
Download Episode