London Scottie Radio (powered by londonscottie.club)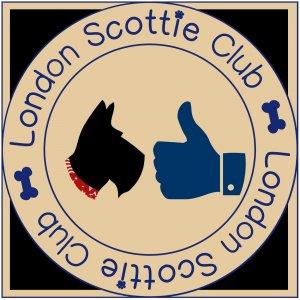 Latest Episodes

December 03, 2021
Jacky Ash is back on Scottie MOT ! Swap a stethoscope for headphones in this latest Scotify dogcast on London Scottie Radio. Jacky of Ashgate Grooming & Kennels in Somerset tells George Matlock a

November 26, 2021
In our first edition of Collard! the new in-depth interview series on London Scottie Radio, George Matlock talks to London Scottie Club meeting marshal Nicola Murray about when she witnessed a terror

November 19, 2021
Swap a stethoscope for headphones in the latest Scotify dogcast on London Scottie Radio. Cath Marchbank, Welfare Officer at charity STECS talks to George Matlock about this weekends Discover Dogs even

November 04, 2021
Remember the 5 of November. We introduce new series Scottie MOT with a bang! Swap a stethescope for headphones in this latest Scotify dogcast on London Scottie Radio. Jacky Ash of Ashgate Grooming &#0

October 09, 2021
Jane Fiddick recalls what it was like to raise WeeBit, a puppy Scottie, in 1940s austerity Britain. Jane also discusses her late husband national newspaper journalist and broadcaster Peter Fiddicks de

September 19, 2021
Meet brave Sara Cox, whose 15-year-old black Scottish Terrier Sophie sadly crossed the rainbow bridge in August

August 16, 2021
Royal Botanic Gardens, Kew is a UNESCO World Heritage Site and one of Britains biggest tourist magnets.

February 14, 2021
We introduce Stuart Medland, a wildlife painter, who was commissioned to use his special angular style of painting to capture the magic of Scottish Terriers Pikush and Pudding

May 19, 2019
Our friends at Scottish Terrier Emergency Rescue held their inaugural down south party on Sunday May 19, 2019 and as such linked paws with the London Scottie Club.

February 20, 2018
George Matlock visits the accomplished Thai singer-songwriter Dolchai in his Bangkok apartment to find out how he keeps nine Scotties in the top of a four-storey building...