Hey Uncle Tuck, Your Uncle's Favorite Uncle!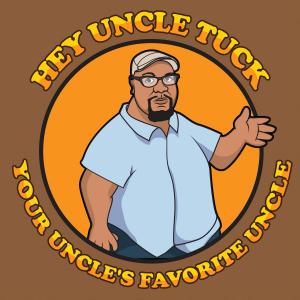 Name change and rebranding
September 20, 2021
With growth there's change
And with that, you must be ready to face and accept that change head-on. Which a name change and rebranding are so necessary. Since the early 2000s, I was known for my photography. As the years went by, I still worked as a photographer but not as much. I started using other skills I acquired besides photography. And with the changing scope of things. I found myself not loving the photography biz, but I still loved photography. So, this is the growth part. Having other skills other than taking photos. I decided to work on those skills and get to the point of generating revenue with them.
First came some web design work
Then analytics work, then there's the podcast… two of them now. And more graphic design, logos, and photo editing. All those things I found comfort in doing client-based work. That I wasn't getting with client-based photography work. See with photography the market is really saturated. And the thing is you can be mediocre and still get hired based on pricing. Plus, I truly hate how people seek you out. But want to negotiate your rate based on what someone else would charge. Yet you sought me out, if a cheap price is what you wanted you should have just gone cheaper than try to negotiate with my rates.
As I stated I still take photos
Just more private work and some corporate work (they never complain about rates). But the other work, the price is the price. And although I get the occasional negotiator. It's not to the point I don't love the work I do.
I say all of this to say that the social media handle @UrboiPhoto is no more. Now it's @HeyUncleTuck. I chose this because I can see myself riding the rest of my social media days with that handle. Since many of my nephews/nieces (both blood and not) use that exact phrase when calling me. It was a no-brainer that 'hey uncle Tuck' would be the new handle. This also works with the new podcast "Life According to Uncle Tuck".
Now the hard part is tracking down all the accounts that have my old email address from Urboi and convert them over to @heyuncletuck.
So, if followed me under @urboiphoto either be notified of the change or you will see the change to @heyuncletuck.
The journey continues.
►
---
Download Episode