Hey Uncle Tuck, Your Uncle's Favorite Uncle!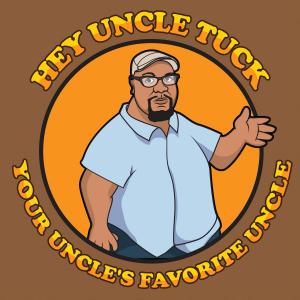 Latest Episodes

September 10, 2023
Explore the untold truth about 50-50 relationships. From financial implications to emotional investment, this post breaks down the pros, cons, and cultural perspectives. Is a balanced partnership real

July 27, 2023
In this podcast episode, Hey Uncle Tuck discusses the challenges of self-employment, including the insecurity of freelance work and personal self-doubt. Drawing inspiration from a friend, the host enc

June 26, 2023
Hey everyone, its your uncles favorite uncle, HeyUncleTuck!And I bet youre wondering about the title To be honest, Ive been holding back. So let me explain that for you. For those who know me a

July 27, 2022
We are all villains in someones storyHey Uncle Tuck, here, your uncles favorite uncle.And welcome to Life According to Uncle Tuck.Every day is a new story. And with that, we tend to believe that

July 26, 2022
Im good!Where to begin? Ill start by saying this isnt my normal blog post. I would go as far as saying this is a return to my blogging roots. Honestly, I thought I wouldnt see 50, but here I am.

July 25, 2022
Hey Uncle Tuck here, and this episode of Life according to Uncle Tuck is about doing the legwork, especially when it comes to web designers. Far too often I see posts where people ask for help but the

July 18, 2022
Were cool, but I cant work with you.Hey Uncle Tuck, here, let me share a story with you about working with people youre cool with. Ive been self-employed in one way or another for the better part

July 12, 2022
Hey Uncle Tuck, here Your Uncles Favorite Uncleand thanks for checking out the Life According to Uncle Tuck podcast.Now depending on how you found this podcast, you may be wondering who is Uncle

March 11, 2022
Hey Uncle Tuck here, and this episode of Life according to Uncle Tuck is about doing the legwork, especially when it comes to web designers. Far too often I see posts where people ask for help but they're not clear with their needs. Those looking to have

November 22, 2021
Hey Uncle Tuck, here, let me share a story with you about working with people you're cool with. I've been self-employed in one way or another for the better part of 2 decades. And when it comes to working on projects or assignments with friends, it isn't